In the News
Hidden Gems: Meet Danielle Mitchell of Black Women In Clinical Research
Today we'd like to introduce you to Danielle Mitchell.
Hi Danielle, so excited to have you with us today. What can you tell us about your story?
I ran into a college classmate who told me about clinical research. Clinical research was never discussed as a career option at my college. I made it my mission to learn more about clinical research. I was rejected for every position I applied to, but all I needed was one yes. I cold-called clinical research clinics to ask if I could shadow or be an intern. A black-owned clinical research clinic said yes to me. This was the foundation that I needed, and my clinical research career began. After my internship, I landed a position at a cancer institution as a clinical research coordinator. I attended an investigator meeting, and in a room of hundreds of people, there were only two black women, including myself. So, it made me question whether it was a lack of diversity in the room or a lack of diversity in the industry. This was when Black Women In Clinical Research was born.
I'm sure you wouldn't say it's been obstacle-free, but so far would you say the journey has been a fairly smooth road?
No, changing the long standing thinking and practices when diversifying the clinical research workforce has been a challenge.
We've been impressed with Black Women In Clinical Research, but for folks who might not be as familiar, what can you share with them about what you do and what sets you apart from others?
Black Women In Clinical Research's mission is to educate, empower, support, and help black women thrive in the clinical research industry. We want to increase the diversity in the clinical trial population by increasing the diversity in the clinical research workforce. There is an opportunity for everyone in clinical research, no matter your background. We offer resume reviews, interview preparation, career coaching, LinkedIn profiles, resume writing, and cover letters.
If you had to, what characteristic of yours would you give the most credit to?
Perseverance has contributed to my success. I didn't give up when I was rejected. I used that as motivation to succeed.
Contact Info: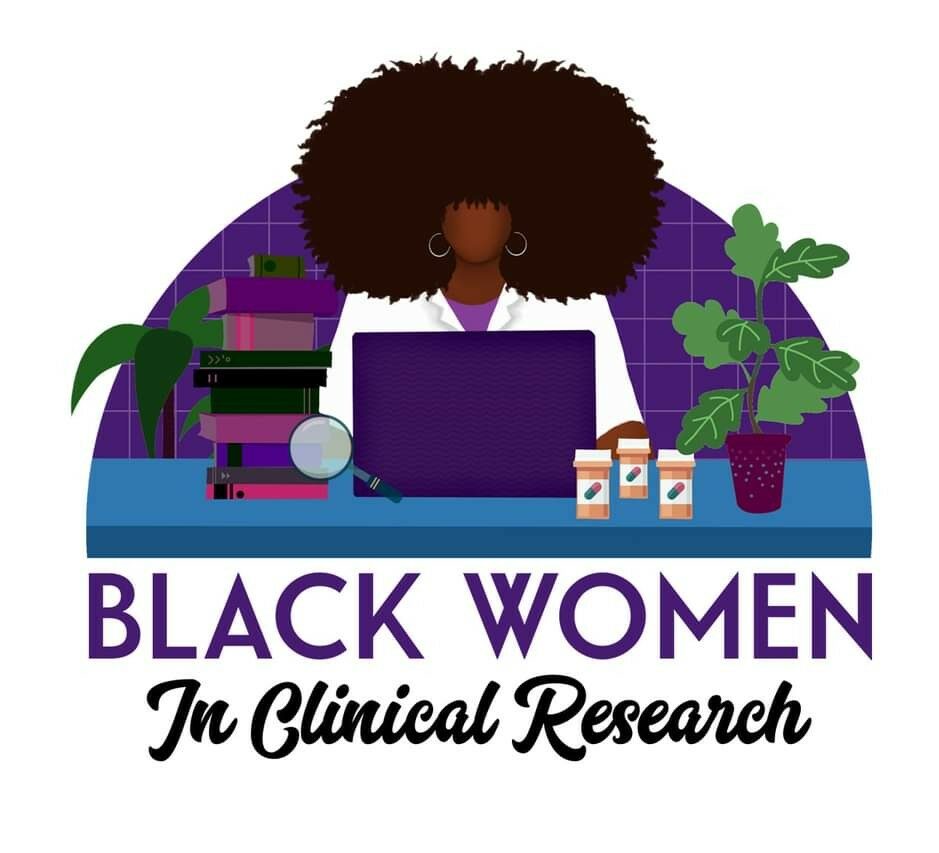 ________________________________________________________________
Meet with Danielle
Danielle, appreciate you joining us today. Any thoughts around creating more inclusive workplaces?
In order to create a more inclusive workplace we have to be intentional and contact organizations like Black Women In Clinical Research. Our mission is to educate, empower, support, and help black women thrive in the clinical research industry. It's important to have employee resource groups where people feel connected. Employees feel included when you ask for their opinions and feedback.
Great, appreciate you sharing that with us. Before we ask you to share more of your insights, can you take a moment to introduce yourself and how you got to where you are today to our readers?
I wanted to be a doctor and when I decided not to go to medical school, it wasn't a lot of career options. With a bachelor's degree in biology, I could work in a lab or become a teacher. I worked in the lab for years but knew I wanted to make a more significant impact. When I ran into a college classmate, she told me she was a Clinical Research Associate. She said you get to work from home and travel. I wanted to sign up yesterday. I made it my mission to learn more about clinical research and I went to www.clinicaltrials.gov and found the nearest clinics near me. I started an unpaid internship and had to work Uber eats, doordash, Amazon flex, and Instacart to make ends meet. I used this internship to become a clinical research coordinator. I attended an investigator meeting. In a room of hundreds of people, there were only 2 black women, including myself. So it made me question if there is a lack of diversity in the room or the industry. This all started with a Facebook group. I never imagined that this would turn into a company. We offer resume reviews, interview prep, mock interviews, career coaching and LinkedIn summaries and more!
What's been the best source of new clients for you?
The best source of new members has been from word of mouth. Networking on LinkedIn has increased my outreach. LinkedIn has helped tremoundsly with reaching members internationally.
How about pivoting – can you share the story of a time you've had to pivot?
I had to pivot when I decided to pursue a position as a full time entrepreneur as the CEO of Black Women In Clinical Research. I stepped out on faith with the support of my husband, Jeremy Mitchell. This experience has been challenging and rewarding. I love that I get to support black women with their career journey in clinical research. This is my passion and my calling.
Contact Info:
_________________________________________________________________
Conference Focuses on Need for Diversity in Clinical Research, Trials
More than 250 women recently gathered in Research Triangle Park for the inaugural Women in Research Conference hosted by Black Women in Clinical Research (BWiCR). During the event, attendees learned about the dangers of clinical trials that lack equitable representation and what they can do to expand diversity in the research field.
BWiCR CEO and Founder Danielle Mitchell launched the organization in 2019 to grow diversity in the field. The event was held at the conference center at the North Carolina Biotechnology Center in Research Triangle Park.
"We recognize the crucial importance of having representation in research that reflects the real-world diversity of the patients who benefit from medical advancements," Mitchell said. "Our mission is to bridge this gap, ensuring that black women and other underrepresented groups are not just participants in clinical trials but are also actively contributing to the research process. We want to break down barriers and biases to create a more equitable and inclusive clinical research community."
Equity in clinical research is critical to the development of drugs and treatments that work for everyone, said Jayne Morgan, the event's keynote speaker and director of health and community education at Piedmont, a state-wide healthcare system in Georgia. 
Ninety-four percent of clinical researchers are men, said Morgan, leading to the development of drugs and medical devices that have not been tested on a diverse patient population. 
She pointed to the pulse oximeter as an example. The oximeter, which reads a patient's oxygen levels, was developed in 1974. The designers of the device did not test it on a diverse set of patients. As a result, research has shown that black patients were three times more likely than white patients to have low oxygen levels that were missed by pulse oximeters.
"Black patients and other people of color can receive inappropriate care, delay medical care, triaged to ER waiting rooms, and receive lower levels of care and concern if low oxygen levels are missed because of inaccurate pulse oximeter readings," she said. "Because the early designers did not use a diverse group of test subjects, sources of error, like skin tone, were not recognized."
For Jerome Adams, former U.S. Surgeon General and a distinguished professor and director of health equity initiatives at Purdue University, the need for equitable representation in clinical research and trials is simple. 
"If you are not at the table, you are on the menu," he told the audience. 
He argued that having a place at the table is critical to correct misinformation often spread on social media. 
Identifying and showing up for opportunities to increase equity is one reason Mitchell founded BWiCR. After attending a clinical investigator meeting where she was only one of two black women in attendance, she realized that the clinical research field was not representative of patients.   
"This profound lack of representation served as a powerful catalyst for me," Mitchell pointed out. "It highlighted the urgent need for greater diversity and inclusion within the clinical research field. I felt compelled to take action, and that's why I started BWICR – to create opportunities, support, and a stronger voice for black women in clinical research."
Adams encouraged BWiCR members to build awareness, take action, and advocate for equity in clinical trials by pointing out disparities and talking to regulators and educators about its importance. 
"We are at a critical moment where people are paying attention to this," Adams said. "Health equity is about making better drugs for everyone."
Support and Membership for Women in Clinical Research
In addition to educating members about how to be advocates for clinical research that includes diverse clinical trial participants, BWiCR also provides professional support. 
"We're dedicated to supporting members' professional growth by offering a range of valuable services, including resume reviews, interview preparation, mock interviews, career coaching, and LinkedIn summaries," Mitchell pointed out. "Our goal is to equip you with the skills, resources, and a network that will help you excel in this field."
Teryka Satcher and Courtney West traveled from Nashville to attend the conference. At 27 years old, they are both in the early stages of their careers at Syneos. BWiCR has been an important resource for them. Meetups, such as Zoom Wine Down, give them an opportunity to get feedback and support from other women in the field.
"I don't see a lot of women who look like me," said West. "BWiCR provides us tips on how to talk with people without feeling timid. I feel much more confident as a result." 
For more information, visit bwicr.com.
_________________________________________________________________
Danielle Mitchell Revolutionizes Healthcare Equity Through Black Women In Clinical Research
Clinical research, often depicted as an unyielding terrain for underrepresented demographics, is experiencing seismic shifts courtesy of Black Women in Clinical Research® (BWICR). A movement cultivated by the diligent Danielle Mitchell is now the catalyst for change, equity, and trust in healthcare and research.
Mitchell founded the organization as a powerful force for change in the clinical research industry. The Clark Atlanta University alumna's personal experiences were the driving force behind the development of BWICR. Being one of the few Black Women in a room of peers, Mitchell shared, "The pivotal moment came during an Investigator meeting, where I found myself in a room filled with hundreds of professionals, only to realize that there were just two Black Women present, including myself." This eye-opening encounter raised important questions and highlighted the urgent need for a network that specifically addresses the underrepresentation and challenges not only faced by Black Women in the industry, but those whom it benefits.
With a focus on fostering a supportive community, providing career advancement opportunities, and ensuring a diverse talent pool now and in the future, BWICR is making significant progress in creating equitable change. The passionate community of over 10,000 addresses the lack of diversity and representation within the field and increasing healthcare disparities, while contributing to the necessary advancement of medical knowledge and treatments.
It's no secret that there's a blatant trust barrier between Black people and the U.S. healthcare system, with facts like Black Women facing disproportionately higher maternal mortality rates, dying at 2.6 times the rate of white women. The change agents at BWICR are active contributors to the movement to build trust in modern medicine and create a more just and inclusive healthcare system that leaves no room for doubt, mistreatment, and in the worst of circumstances, deaths.
The efforts behind BWICR are empowering voices and experiences, with an intentional message that Black Women's health and well-being are prioritized, perspectives are valued, and contributions are recognized. The emerging network has secured over 500 employment opportunities for individuals in the field, proving it's leveling the barriers to entry and progress.
Mitchell currently collaborates with organizations and institutions, including the White House Initiative on Advancing Educational Equity, Excellence, and Economic Opportunity Through HBCUs and the Association of Clinical Research Professionals (ACRP) Diversity and Advisory Council, transforming lives, promoting diversity, and changing the outlook for the clinical research industry.
BWICR will unite thousands his fall for their inaugural conference slated to take place in Durham, North Carolina. Speaking to the progress of the organization, Mitchell affirmed, "By actively challenging existing norms and raising awareness about the significance of inclusivity, we strive to create a more balanced and equitable industry. Our efforts have not been in vain."
_________________________________________________________________
Spotlight on Leadership – Danielle Mitchell, CEO and Founder of Black Women in Clinical Research
Danielle Mitchell, CEO and Founder of Black Women in Clinical Research (BWICR), took her own route into clinical research and has continued to take her own route having established a career in the field. Shocked by the lack of diversity within the Industry,Danielle has chosen to use her observations and experience to drive change and supports black women entering and building careers in the Clinical Research Industry because it matters! Learn more about Danielle's journey and why she finds it so fulfilling. 
How did you get into the clinical research and industry and what career path did you take?
I entered the clinical research field through a less traditional route. I started by cold calling clinical research sites and utilizing clinicaltrials.gov, trying to find my doorway into the Industry. During this time, I was living in Smyrna, Georgia. Through my searches, I was able to locate sites that were close to me and it just so happened that one of the clinical research sites was Black owned. This clinic allowed me to intern and I used this experience and opportunity as the foundation to secure a position as clinical research coordinator, and so my career began.
Why did you establish Black Women in Clinical Research? What is your main objective?
After I attended an investigator meeting, in a room of hundreds of people, I realized there were only two black women, including myself. This really made me question whether there was a lack of diversity in the room or whether it is a broader issue and there was in fact a lack of diversity in the industry. This is how Black Women in Clinical Research started, following that meeting I set up a Facebook group to directly address this but I never imagined it this would turn into a company.  At the time I created the group, I thought maybe 100 people would join. Currently we have over 10,000 people in the Black Women in Clinical Research community.  My main objective is to educate, empower and support black women to thrive in the clinical research industry and to reduce barriers that would prevent them from entering this field.
What do you think the top three challenges are for our industry in the next few years? 
The top three challenges we face are layoffs, increasing diversity in the clinical research industry and educating people about careers in this field. When it comes to layoffs, I believe that we have to keep people informed about what is happening. Layoffs are terrible for everyone and I would like to better prepare and help people navigate during these events. If companies have openings and there is room to grow, we have to hire people. We have to look outside of the norm and allow those with transferable skills to assist in the mission of clinical research.
What do you see as the first step in addressing these challenges?
We need to be intentional in this mission to address the recruitment, retention and diversity challenges. We need to tell middle school, high school, and college students about careers in clinical research. Currently, many of the stem programs do not touch on clinical research. I really, truly believe that in order for us to make a shift in this industry, we have to start with the youth. This will prevent people from merely stumbling upon a clinical research career but instead prepare and study for a career in this field.
To increase diversity we have to be intentional. We have to reach out to organizations like Black Women in Clinical Research to help increase the diversity in the clinical research industry. We need to accomplish this challenge, it cannot be ignored. We cannot continue to use the same methods and expect diversity percentages to change. We have to step outside of the box using new recruiting methods and talking to other organizations to directly address how we evolve. One way to accomplish this is by bringing in people without previous clinical research experience but those who have transferable skills who have a passion for the industry to help identify and inform change.
What company/organization within Clinical Research inspires you and why? How do you think you can learn from it?
I'm inspired by Black Women in Clinical Research everyday. I'm inspired by my members and their success stories. I'm inspired by the true, genuine people that pour their hearts out with their personal experience of how Black Women in Clinical Research changed their lives. I'm inspired by the organization that I created. Not everyday can you say I helped over 500 people receive jobs in the industry. It is because of these members that I keep on going.
What other industry do you think Clinical Research could take inspiration from?
We could take inspiration from the tech industry. The technology industry, known for its focus on innovation and user-centered design, could provide inspiration for clinical research. Adopting digital solutions, such as electronic data capture systems, remote monitoring tools, and telemedicine platforms, can streamline processes, increase efficiency, and improve patient engagement.
What is your vision for the future of Clinical Research and why do you have this vision?
As the CEO of Black Women in Clinical Research, my vision is to promote inclusivity, diversity and equitable representation in the field. I aim to ensure that clinical research actively involves and benefits underrepresented groups, particularly Black women by focusing on inclusivity, equitable access, empowerment, and data analysis.  I'm seeking to address health disparities and advance healthcare outcomes for all individuals by ensuring that there is diversity in the field.
What do you think the patient population would say about the Clinical Research Industry?
Many patients understand and appreciate the significance of clinical research. They recognize that it plays a crucial role in advancing medical knowledge, developing new treatments, and improving healthcare outcomes. Patients facing challenging medical conditions may view clinical research as a beacon of hope. Patients value transparency, honesty, and trust in the clinical research industry. They expect clear and comprehensive information about the purpose, risks, and potential benefits of participating in a trial.
Some patients may express concerns about the accessibility and inclusivity of clinical trials. They may raise issues related to geographic availability, financial burdens, language barriers, or the representation of diverse patient populations. Some patients may feel that clinical trials could be more accessible and inclusive to ensure equitable opportunities for participation.
Editors note: For more on this topic of diversity, please read: "Disease and Illness Do Not Discriminate: Diversity in Clinical Trials"
What advice would you give to someone starting out in their clinical research career? What would you like your lasting legacy to the Clinical Research Industry to be?
My advice would be to be determined and persistent. Even if you are rejected at a certain point, never give up. Push through challenges that you experience and in the end it will all come together. Use every opportunity as a stepping stone. Don't wait for opportunities to approach you, take the initiative to find, chase and accomplish your dreams. You have control over your career and your destiny. With hard work and determination, networking, putting yourself out in the industry, attending conferences, you can enter the clinical research industry as well. It's only a matter of time. Obtaining the first role is the most difficult but once you land that role, you will be highly desirable in the industry. Opportunities are endless.
I want people to remember me as a person that saw the misrepresentation in the clinical research industry and wanted to make a change and did something about it. I want people to know that I was willing to create a pathway for people who probably never thought they would be a part of the clinical research industry or to help people who received challenges entering this field. My legacy is creating a movement to foster change in the clinical research industry. I want people to know that we didn't just talk about these changes but actually worked to implement them by working with people of all different backgrounds. My legacy is to leave behind a change in clinical research.
________________________________________________________________